In Game 2 of the East 1st Round series between the Cleveland Cavaliers and the New York Knicks, the Cavaliers secured a convincing 107-90 victory at Rocket Mortgage Field House. The series is now tied 1-1.
Cavaliers' guard Darius Garland led all scorers with 32 points, shooting 8-of-17 from the field and 10-of-11 from the free-throw line.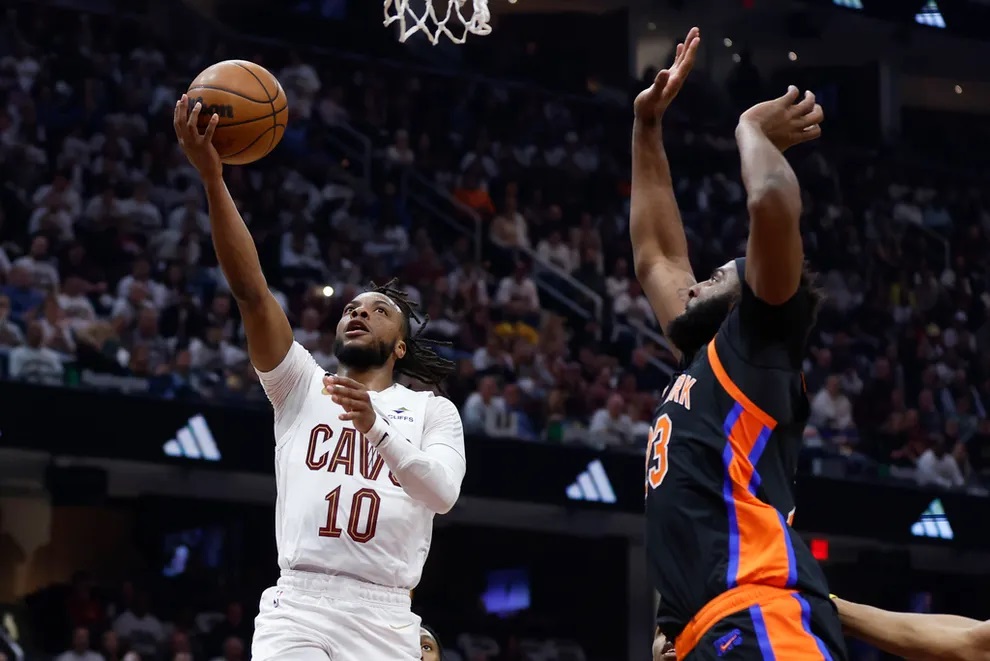 His teammate Evan Mobley contributed 13 rebounds, including 11 defensive rebounds, while Donovan Mitchell registered 13 assists in the game.
For the Knicks, Julius Randle scored 22 points and grabbed 8 rebounds, but he couldn't rally his team to a win. Jalen Brunson had 6 assists, and the team had 14 steals, but their efforts were not enough to stop the Cavaliers.
The Cavaliers dominated the second quarter, scoring 34 points while holding the Knicks to just 17. They scored 19 points off turnovers in the second quarter alone. The Knicks struggled from the field, shooting just 36.7% from the field and 24.1% from beyond the arc.
The series will now shift to Madison Square Garden in New York for Game 3 on April 22.